Jones & Van Der Woude: EU Competition Law Handbook 2021 (eBook)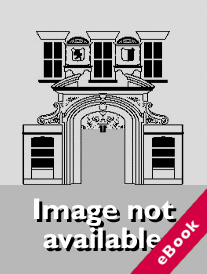 ISBN13: 9780414083530
Published: December 2020
Publisher: Sweet & Maxwell Ltd
Country of Publication: UK
Format: eBook (ProView)
Price: Out of print
The amount of VAT charged may change depending on your location of use.
The sale of some eBooks are restricted to certain countries. To alert you to such restrictions, please select the country of the billing address of your credit or debit card you wish to use for payment.
Sale allowed in
Anguilla
,
Antigua and Barbuda
,
Aruba
,
Austria
,
Bahamas
,
Barbados
,
Belgium
,
Bermuda
,
Bulgaria
,
Cayman Islands
,
Croatia
,
Cuba
,
Cyprus
,
Czech Republic
,
Denmark
,
Dominica
,
Dominican Republic
,
Finland
,
France
,
Germany
,
Gibraltar
,
Greece
,
Grenada
,
Guadeloupe
,
Guernsey
,
Guyana
,
Haiti
,
Hungary
,
Ireland
,
Italy
,
Jamaica
,
Jersey
,
Latvia
,
Liechtenstein
,
Lithuania
,
Luxembourg
,
Malta
,
Martinique
,
Montserrat
,
Netherlands
,
Poland
,
Portugal
,
Puerto Rico
,
Romania
,
Saint Kitts and Nevis
,
Saint Lucia
,
Saint Vincent and the Grenadines
,
Slovakia
,
Slovenia
,
Spain
,
Sweden
,
Trinidad and Tobago
,
Turks and Caicos Islands
,
United Kingdom
,
Virgin Islands (British)
,
Virgin Islands (U.S.)
Sorry, due to territorial restrictions applied by the publisher we are unable to supply this eBook to United States.
This is the 31st edition of Sweet & Maxwell's annual guide to EU competition law, still the essential starting point for the analysis of competition law issues for practical case work and academic study.
EU Competition Law Handbook provides a comprehensive digest of Commission decisions and competition cases before the EU and national courts, conveniently cross-referenced by subject matter, for the swift location of the full list of relevant case-law, regulations and notices.
Comprehensive but simple to use reference system and clear structure:
Distinct sections on: General Competition Rules and Mergers and Acquisitions
The analytical digest divided by subject matter guides you through the maze of legislation, cases and decisions
Detailed tables show the type of decision reached by the Commission or Court of Justice, the type of agreement or activity, the product in question and any fine imposed
Tinted thumb tabs aid your navigation through the book
Key new cases include: Mergers: EU Commission prohibition in Siemens/Alstom (despite proposed remedies); EU Commission Phase 2 decisions cleared with commitments including BASF/Solvay's EP and P&I Business, Vodafone/Certain Liberty Global Assets, Telia/Bonnier Broadcasting; many European Commission Phase 1 decisions with and without remedies; the EU Commission Article 14 procedural decisions in GE/LM Wind Power (a €52 million fine on GE for providing incorrect information during a merger review) and Canon/Toshiba Medical Systems (a €28 million fine on Canon for "gun-jumping"); and many other cases on jurisdictional and substantive points, including data and digital platforms, innovation, media and telecoms mergers.
Antitrust: ECJ judgments in the Power Cables cartel, Budapest Bank (meaning of restriction by object), Generics (UK) (patent settlement agreements), Tibor-Trans Fuvarozó és Kereskedelmi Kft. (jurisdiction in damages' claims) and Otis (right of those not active on the market to claim damages for losses caused by a cartel). General Court judgments include appeals brought by HSBC Holdings, CCPL and Campine and Campine Recycling against Commission cartel decisions.
Plus more recent national decisions from EU Member States.