Hague on Leasehold Enfranchisement 6th ed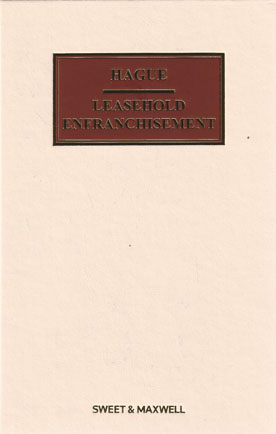 ISBN13: 9780414028753
Published: July 2014
Publisher: Sweet & Maxwell Ltd
Country of Publication: UK
Format: Hardback
Price: Out of print

Hague on Leasehold Enfranchisement is the definitive source on the law and procedures to follow for enfranchisements involving houses, collective enfranchisement of flats and the individual right to a new lease.
Structured to take practitioners through each stage of enfranchisement, commentary is extensively supported by case law, statutory material, forms, precedents and worked examples.
The new 6th edition incorporates the important Supreme Court decision on the meaning of "house", Hosebay Ltd v Day [2012], and sixteen enfranchisement cases from the Court of Appeal, as well as the continuing flow of county court cases, Upper Tribunal (Lands Chamber) valuation decisions and the new procedural rules arising from replacement of the leasehold valuation tribunal by the First-Tier Tribunal.
Takes the practitioner through each stage of enfranchisement in detail
Clarifies common problems and offers clear insight into the practical application of the law
Sets out the rights and responsibilities of the landlord and tenant
Deals with qualification and valuation
Covers related issues such as subtenants, mortgages and trusts
Includes full interpretation of relevant legislation, with all applicable statutes and statutory instruments reproduced
Analyses major decisions, explaining how they affect practice and procedure
Includes forms and precedents