Hannigan: Annotated Guide to the Companies Act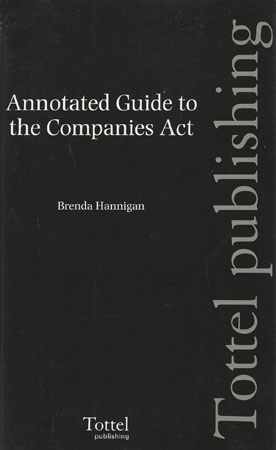 ISBN13: 9780406988645
ISBN: 0406988641
Published: September 2001
Publisher: Tottel Publishing
Country of Publication: UK
Format: Paperback
Price: Out of print

Reprinted with ISBN: 9781845925550
The Annotated Guide to the Companies Act is a new work which offers practical, in-depth, section-by-section commentary identifying the key requirements of each provision of the Companies Act 1985 and taking into account all of the statutory amendments since 1985 as well as the latest judicial pronouncements.
Features:-
Detailed commentary is included on those areas of particular interest to the busy practitioner, for example, on meetings and resolutions, unfairly prejudicial conduct, transactions with directors, charges and overseas companies
The latest important case law affecting legislative provisions is analysed, including

O'Neill v Phillips (1999) on unfairly prejudicial remedy
Re Duckwari (1999) on transactions with directors
Re Brumark (2001) on fixed and floating charges
BCCI v Akindele (2000) on financial assistance.

Recent legislative developments include the impact of the Human Rights Act 1998 on company investigations, the effect of the Electronic Communications Order on meetings and the new Part XA on political donations.
The Annotated Guide to the Companies Act will prove an invaluable guide for the busy corporate practitioner's day-to-day use.""