Understanding the NEC4 Professional Service Contract: A Practical Handbook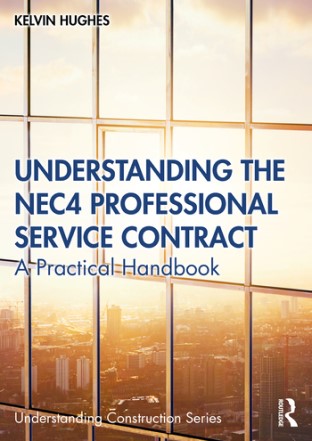 ISBN13: 9780367896027
Published: November 2020
Publisher: Routledge
Country of Publication: UK
Format: Paperback
Price: £44.99

As usage of the NEC (formerly the New Engineering Contract) family of contracts continues to grow worldwide, so does the importance of understanding its clauses and nuances to everyone working in the built environment.
Currently in its fourth edition (NEC4), this set of contracts is different to others in concept as well as format, so users may well find themselves needing a helping hand along the way.
Understanding the NEC4 Professional Service Contract uses plain English to lead the reader through the NEC4 Professional Service Contract's key features and differences from its predecessor, the NEC3 Professional Services Contract, including:
Main and Secondary Options
the use of early warnings
programme provisions
payment
compensation events
preparing tender documents
Common problems experienced when using the Professional Service Contract are signalled to the reader throughout, and the correct way of interpreting each clause explained. The way the contract affects procurement processes, dispute resolution, project management and risk management are all addressed in order to direct the user to best practice.
Written for construction professionals, by a practising international construction contract consultant, this handbook is the most straightforward, balanced and practical guide to the NEC4 Professional Service Contract available. It is an ideal companion for Clients, Contractors, Service Managers, Project Managers, Supervisors, Engineers, Architects, Quantity Surveyors, Subcontractors and anyone else interested in working successfully with the NEC4 Professional Service Contract.