Legitimating International Organization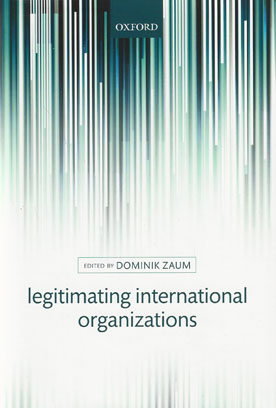 ISBN13: 9780199672097
Published: October 2013
Publisher: Oxford University Press
Country of Publication: UK
Format: Hardback
Price: £82.00

Despatched in 3 to 5 days.
The legitimacy of international and regional organisations and their actions is frequently asserted and challenged by states and commentators alike.
Their authorisations or conduct of military interventions, their structures of decision-making, and their involvement into what states deem to be domestic matters have all raised questions of legitimacy. As international organisations lack the coercive powers of states, legitimacy is also considered central to their ability to attain compliance with their decisions.
Despite the prominence of legitimacy talk around international organisations, little attention has been paid to the practices and processes through which such organisations and their member states justify the authority these organisations exercise - how they legitimise themselves both vis-a-vis their own members and external audiences.
This book addresses this gap by comparing and evaluating the legitimation practices of a range of international and regional organisations. It examines the practices through which such organisations justify and communicate their legitimacy claims, and how these practices differ between organisations.
In exploring the specific legitimation practices of international organisations, this book analyses the extent to which such practices are shaped by the structure of the different organisations, by the distinct normative environments within which they operate, and by the character of the audiences of their legitimacy claims. It also considers the implications of this analysis for global and regional governance.