How to Moot: A Student Guide to Mooting 2nd ed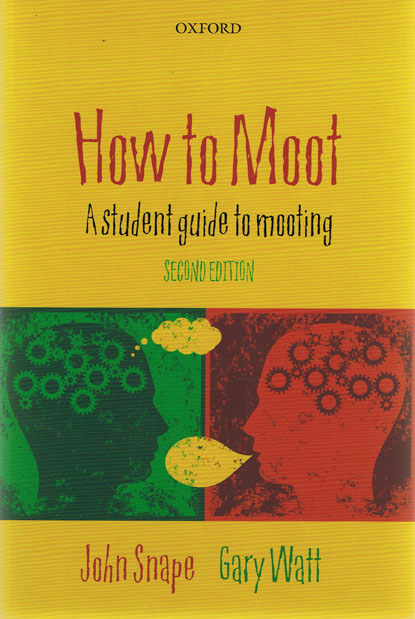 ISBN13: 9780199571673
Published: May 2010
Publisher: Oxford University Press
Country of Publication: UK
Format: Paperback
Price: £29.99

How to Moot is essential reading for student mooters at all levels. Written by lecturers with many years' experience of supporting students and judging at internal and national mooting competitions, you can be sure that this book contains everything you need to know about preparing for and participating in moots, plus numerous tips to help you stand out from the crowd.
The book is written in a uniquely user-friendly style: it is divided into 100 Q&As and structured in short, accessible chapters, so you can find what you need quickly and easily. Chapter summaries allow you to check you have covered the key points in each area, and diagrams clearly set out the procedural aspects of mooting.
There are example moot problems and an entire transcript of a moot, so you can see exactly what happens at each stage.