Private Labels, Branded Goods and Competition Policy: The Changing Landscape of Retail Competition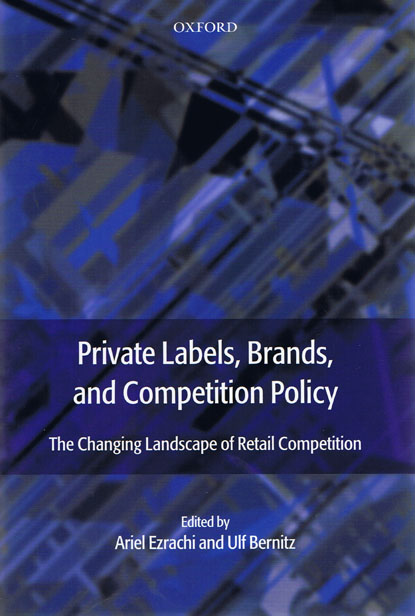 ISBN13: 9780199559374
Published: February 2009
Publisher: Oxford University Press
Country of Publication: UK
Format: Hardback
Price: £275.00

Usually despatched in 1 to 3 weeks.
The growing use of private labels in recent years has affected significantly the landscape of retail competition, with major retailers no longer being confined to their traditional role as purchasers and distributors of branded goods. By selling their own-label products within their outlets they are competing with their upstream brand suppliers for sales and shelf space. This unique relationship, and the continued strengthening of private labels, raises important questions as to their pro-competitive effects and possible negative effects.
This book provides an in-depth review of the range of competitive and intellectual property issues raised in connection with private brands in Europe and the US. It examines the development of private labels and their impact on retail competition, then moves on to focus on policy and question the adequacy of current economic and legal analysis in light of the characteristics of own-label competition, and finally it presents a thorough evaluation of the legal issues in the field, including chapters on horizontal and vertical effects, dominance, mergers and acquisitions, intellectual property, copycat packaging and consumer welfare.
The book contains a collection of essays reflecting the debate on the impact of private labels upon competition, investment and innovation in the retail sector. The ideas and arguments underlying the articles have been developed through a series of seminars held in the Oxford Centre for Competition Law and Policy over the last three years. Participants in these seminars have included competition officials, law academics, practitioners and representatives from industry.