The Oxford Handbook of Law and Politics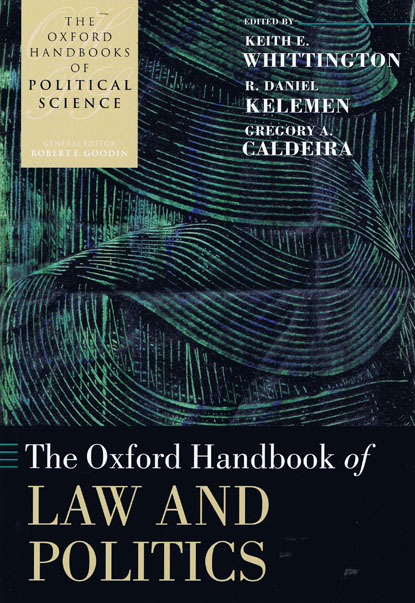 ISBN13: 9780199208425
Published: August 2008
Publisher: Oxford University Press
Country of Publication: UK
Format: Hardback
Price: Out of print

The study of law and politics is one of the foundation stones of the discipline of political science, and it has been one of the productive areas of cross-fertilization between the various subfields of political science and between political science and other cognate disciplines.
This Handbook provides a comprehensive survey of the field of law and politics in all its diversity, ranging from such traditional subjects as theories of jurisprudence, constitutionalism, judicial politics and law-and-society to such re-emerging subjects as comparative judicial politics, international law, and democratization.
The Oxford Handbook of Law and Politics gathers together leading scholars in the field to assess key literatures shaping the discipline today and to help set the direction of research in the decade ahead.
This extraordinary series offers 'state of the art' assessments that instruct, engage,and provoke. Both synoptic and directive, the fine essays across these superbly edited volumes reflect the ambitions and diversity of political science.No one who is immersed in the discipline's controversies and possibilities should miss the intellectual stimulation and critical appraisal these works so powerfully provide.