Jus Cogens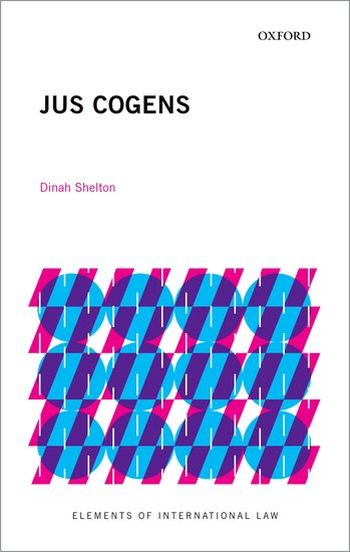 ISBN13: 9780198865964
Published: May 2021
Publisher: Oxford University Press
Country of Publication: UK
Format: Paperback
Price: £19.99

Despatched in 5 to 7 days.
The doctrine of peremptory norms (jus cogens) is a set of core obligations in international law. In this volume in the Elements of International Law series, Dinah Shelton explores its origins and history, its revival in the twentieth century, and its place in international and domestic jurisprudence.
Providing a fresh, objective, and non-argumentative approach to the discipline of international law, the Elements series is an accessible go-to source for practicing international lawyers, judges and arbitrators, government and military officers, scholars, teachers, and students. Beginning with the writings of Grotius, Vattel, and Suarez, Shelton shows how the theory of jus cogens drew upon Roman law for its foundations. In the subsequent chapter, she considers the emergence of positivism and its rejection of any non-consensual basis for binding States to international norms. She then turns to the re-emergence of jus cogens in theories of the twentieth century and its place in the modern law of treaties.
The volume includes extensive analysis of the interpretation of jus cogens obligations by international courts and tribunals, as well as by various domestic courts, including those of Italy, Greece, Canada, the US, and the UK. The volume concludes with a consideration of the place of jus cogens in modern scholarship.