Blackstone's Criminal Practice 2020 (with Supplements 1, 2 & 3)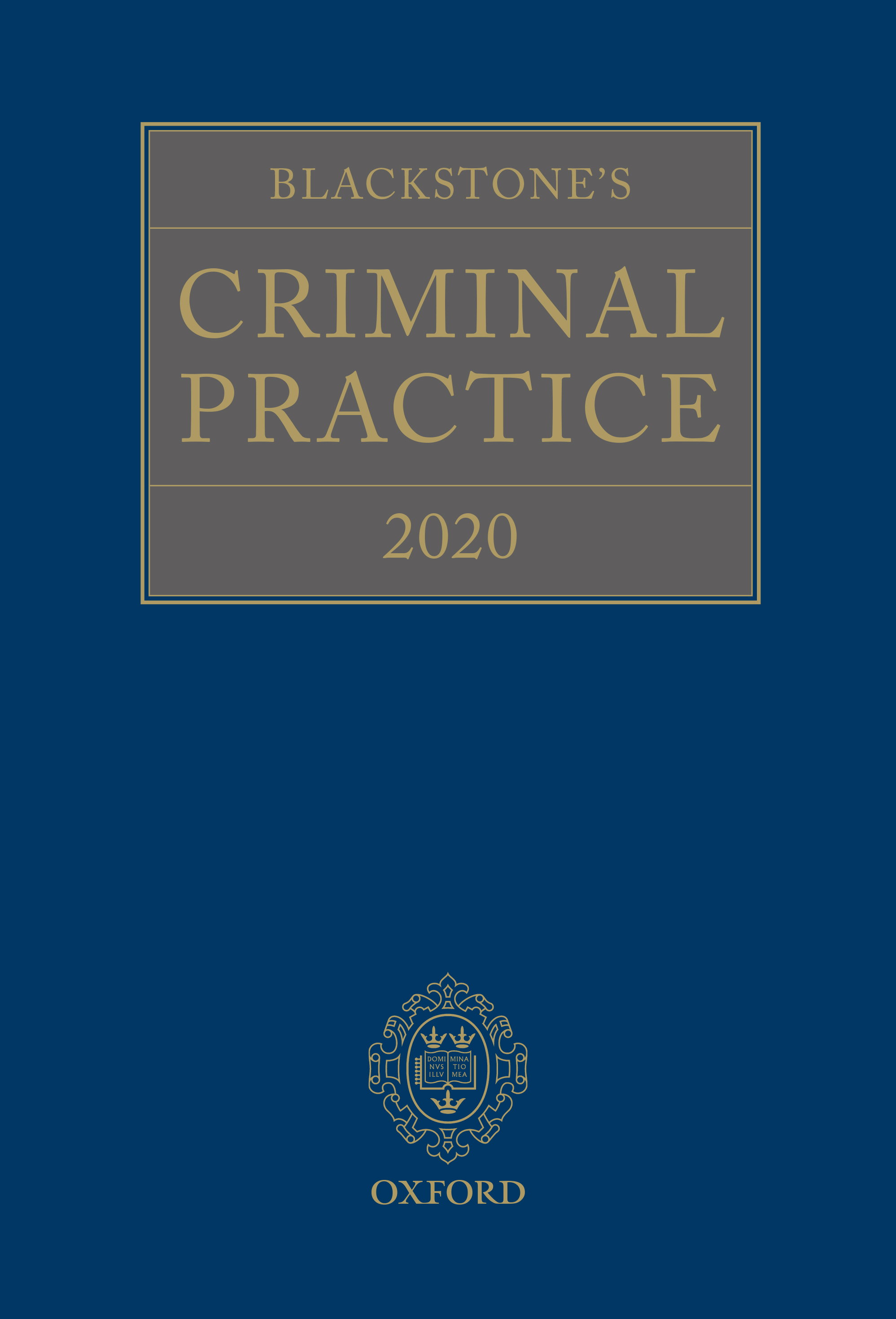 ISBN13: 9780198849247
Published: October 2019
Publisher: Oxford University Press
Country of Publication: UK
Format: Hardback & 3 Supplements
Price: Out of print

Led by Professor David Ormerod and David Perry QC, our team of authors has been hand-picked to ensure that you can trust our unique combination of authority and practicality.
With a simultaneous supplement containing essential materials, you can rely on Blackstone's Criminal Practice to be your constant companion through every courtroom appearance.
This new edition has been meticulously revised to provide extensive coverage of all new legislation, case law, and Practice Directions.
With supplements, free digital newsletters, and fortnightly web updates, you can trust Blackstone's Criminal Practice to provide reassurance on all the latest developments in criminal law and procedure.
Supplement 2 was published in March 2020
The Main Work & Supplement 1 was published in October 2019
New to this Edition:
Coverage of all new developments including key case law, the Offensive Weapons Act 2019, the Voyeurism Offences Act 2019, the Counter-Terrorism and Border Security Act 2019, the Crime (Overseas Production Orders) Act 2019, and the Taxation (Cross-border Trade) Act 2018
Distinguished new member of the Advisory Editorial Board: HHJ Deborah Taylor, and author team: HHJ Jonathan Cooper
Neutral citations added throughout to make referencing even easier
Updated Criminal Procedure Rules (integrated with the Criminal Practice Directions), Sentencing Guidelines, including the new General Guideline: Overarching Principles, Child Cruelty, Manslaughter, Arson and Criminal Damage, and appendices of relevant PACE codes
Further enhancements to the supplement, inlcuding brand new tables of expanded explanations for aggravating factors, and factors reducing seriousness or reflecting personal mitigation.