Territory and Power in Constitutional Transitions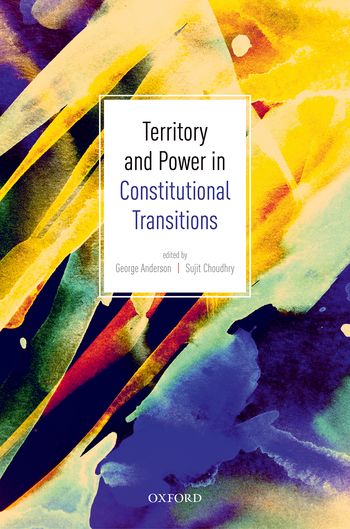 ISBN13: 9780198836544
Published: March 2019
Publisher: Oxford University Press
Country of Publication: UK
Format: Hardback
Price: £86.00

Despatched in 5 to 7 days.
This collection of essays surveys the full range of challenges that territorial conflicts pose for constitution-making processes and constitutional design. It provides seventeen in-depth case studies of countries going through periods of intense constitutional engagement in a variety of contexts: small distinct territories, bi-communal countries, highly diverse countries with many politically salient regions, and countries where territorial politics is important but secondary to other bases for political mobilization. Specific examples are drawn from Iraq, Kenya, Cyprus, Nigeria, South Africa, Sri Lanka, the UK (Scotland), Ukraine, Bolivia, India, Spain, Yemen, Nepal, Ethiopia, Indonesia (Aceh), the Philippines (Mindanao), and Bosnia-Herzegovina.
While the volume draws significant normative conclusions, it is based on a realist view of the complexity of territorial and other political cleavages (the country's "political geometry"), and the power configurations that lead into periods of constitutional engagement. Thematic chapters on constitution-making processes and constitutional design draw original conclusions from the comparative analysis of the case studies and relate these to the existing literature, both in political science and comparative constitutional law. This volume is essential reading for scholars of federalism, consociational power-sharing arrangements, asymmetrical devolution, and devolution more generally.
The combination of in-depth case studies and broad thematic analysis allows for analytical and normative conclusions that will be of major relevance to practitioners and advisors engaged in constitutional design.