How to Write Law Essays & Exams 6th ed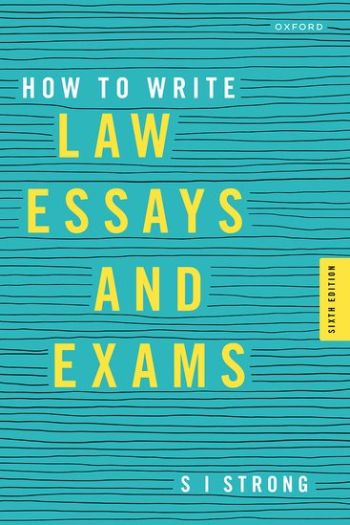 ISBN13: 9780192848659
Published: March 2022
Publisher: Oxford University Press
Country of Publication: UK
Format: Paperback
Price: £24.99

How to Write Law Essays and Exams provides law students with a practical and proven method of analysing and answering essay and exam questions. The book focuses on those questions that give students the most trouble, namely problem questions, but its techniques are equally applicable to other types of essays.
In addition to providing a framework for analysing and writing law essays, the book teaches students how to identify relevant legal authorities, distinguish and harmonise conflicting legal precedents and evaluate the applicability of the law to the facts of the question at hand. The book also contains specific law-related revision techniques and general writing tips.
Designed for law students of all levels, including those on A-level, university, conversion, and vocational courses, the text helps students understand their substantive courses while at the same time teaching vital writing and analytical skills.