Tax, Inequality, and Human Rights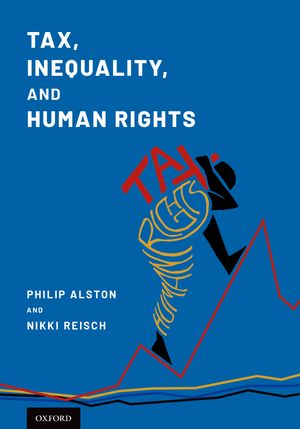 ISBN13: 9780190882235
Published: July 2019
Publisher: Oxford University Press USA
Country of Publication: USA
Format: Paperback
Price: £45.49

Despatched in 13 to 15 days.
In Tax, Inequality, and Human Rights, experts in human rights law and in tax law debate the linkages between the two fields and highlight how each can help to tackle rapidly growing inequality in the economic, social, and political realms. Against a backdrop of systemic corporate tax avoidance, widespread use of tax havens, persistent pressures to embrace austerity policies, and growing gaps between the rich and poor, this book encourages readers to understand fiscal policy as human rights policy, and thus as having profound consequences for the well-being of citizens around the world.
Prominent scholars and practitioners examine how the foundational principles of tax law and human rights law intersect and diverge; discuss the cross-border nature and human rights impacts of abusive practices like tax avoidance and evasion; question the reluctance of states to bring transparency and accountability to tax policies and practices; highlight the responsibility of private sector actors for shaping and misshaping tax laws; and critically evaluate domestic tax rules through the lens of equality and nondiscrimination.
The contributing authors also explore how international human rights obligations should influence the framework for both domestic and international tax reforms. They address what human rights law requires of state tax policies and how tax laws and loopholes affect the enjoyment of human rights by people outside a state's borders. Because tax and human rights both turn on the relationship between the individual and the state, neo-liberalism's erosion of the social contract threatens to undermine them both.