The Life of Sir Edward Marshall Hall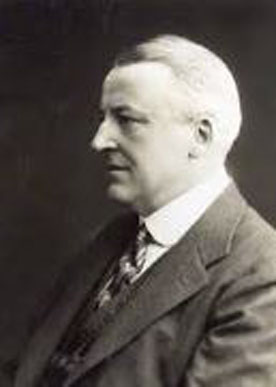 ISBN13: 004026
ISBN: 004026
Published: June 1929
Publisher: Victor Gollancz Ltd
Country of Publication: UK
Format: Hardback
Price: Out of print

Out of Print
With an Introduction by The Rt. Honourable The Earl of Birkenhead
Sir Edward Marshall Hall was one of the great legal 'characters'. With his eyeglass, his array of bottles of medicine, his enormous bulk and his incapacity which gave him the privilege of addressing the court seated on an air cushion, he was a famous figure in the courts of his day.
However he was not simply a figure of fun. He was, in addition, one of the great criminal advocates of his day, and this book has been acclaimed as a classic of legal biography. Marshall Hall is most celebrated as a brilliant advocate for the defence, and the book is enlivened not only by his own larger-than·life personality, but by the highly eccentric character of many of the people he was called upon to defend.
This is also a highly entertaining book. Marshall Hall's headlong unconsidered oratory often brought him into violent disagreement with the Bench and the Press, and the very generous quotations from his cases which the book contains. The theatre lost a great comedy actor when he decided to become an advocate.
Edward Marjoribanks was born in 1900 and educated at Eton and Christ Church, Oxford. He left Oxford, where he was President of the Union, in 1922 with first class honours in Literae Humaniores, and was called to the Bar in 1924.
From 1929 until his early death in 1932 he was 'a Member of Parliament for the Eastbourne Division of East Sussex. A friend and colleague of the great advocate, he had access to a great deal of unpublished material tor his Life of Sir Edward Marshall Hall which was first published in 1929, and from which this Penguin volume has been taken. His Poems were published in 1931 and his Life of Lord Carson, Volume I in 1932.
A GREAT ADVOCATE Fold the worn silk ; and let the wig be laid Into its battered box : their use is done For ever : now the final cause is won, The long term closes ; the last speech is made. No prisoner at the Bar may seek his aid No judge will hear him now : beneath his flail No witness now shall writhe-no felon quail, No jury by his eloquence be swayed.

The Roman head on Saxon shoulders set, The silver hair ; the tall heroic frame Are seen no more ; but some will not forget And, till they die, must reverence the name Of him, who, as they struggled in the net, Rose in his strength, and to their rescue came. E.M. (Morning Post, Feb. 1927.)
Publishing History First published September 1929 Second impression October 1929 Third impression November 1929 Fourth impression December 1929 Fifth impression January 1930 Sixth impression (first cheap edition) August 1930 Seventh impression November 1930 Eighth impression May 1931 Ninth impression September 1931 Tenth impression April 1932 Eleventh impression November 1932 Twelfth impression Mach 1933 Thirteenth impression December 1933 Fourteenth impression December 1934