The Globalisation of Hate: Internationalising Hate Crime?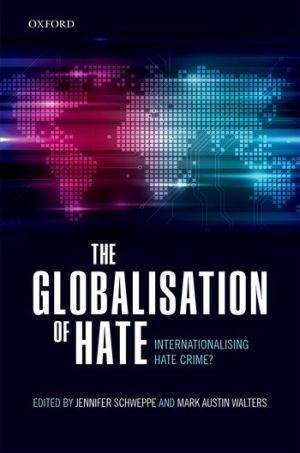 ISBN13: 9780198785668
Published: May 2016
Publisher: Oxford University Press Australia & New Zealand
Country of Publication: UK
Format: Hardback
Price: £75.00

Despatched in 6 to 8 days.
The Globalisation of Hate: Internationalising Hate Crime? is the first book to examine the impact of globalisation on our understanding of hate speech and hate crime. Bringing together internationally acclaimed scholars with researchers, policy makers and practitioners from across the world, it critically scrutinises the concept of hate crime as a global phenomenon, seeking to examine whether hate crime can, or should, be conceptualised within an international framework and, if so, how this might be achieved.
Beginning with the global dynamics of hate, the contributions analyse whether hate crime can be defined globally, whether universal principles can be applied to the phenomenon, how hatred is spread, and how it impacts upon our global society. The middle portion of the book moves beyond the broader questions of globalisation to jurisdictional examples of how globalisation impacts upon our understanding of, and also our responses to, hate crime. The chapters explore in greater detail what is happening around the world and how the international concepts of hate crime are being operationalised locally, drawing out the themes of globalisation and internationalisation that are relevant to hate crime, as evidenced by a number of jurisdictions from Europe, the US, Asia, and Africa. The final part of the book concludes with an examination of the different ways in which hate speech and hate crime is being combatted globally. International law, internet regulation and the use of restorative practices are evaluated as methods of addressing hate-based conflict, with the discussions drawn from existing frameworks as well as exploring normative standards for future international efforts.
Taken together, these innovative and insightful contributions offer a timely investigation into the effects of hate crime, offering an interdisciplinary approach to tackling what is now a global issue. It will be of interest to scholars and students of criminology, sociology and criminal justice, as well as criminal justice practitioners, police officers and policy makers.