European Yearbook of International Economic Law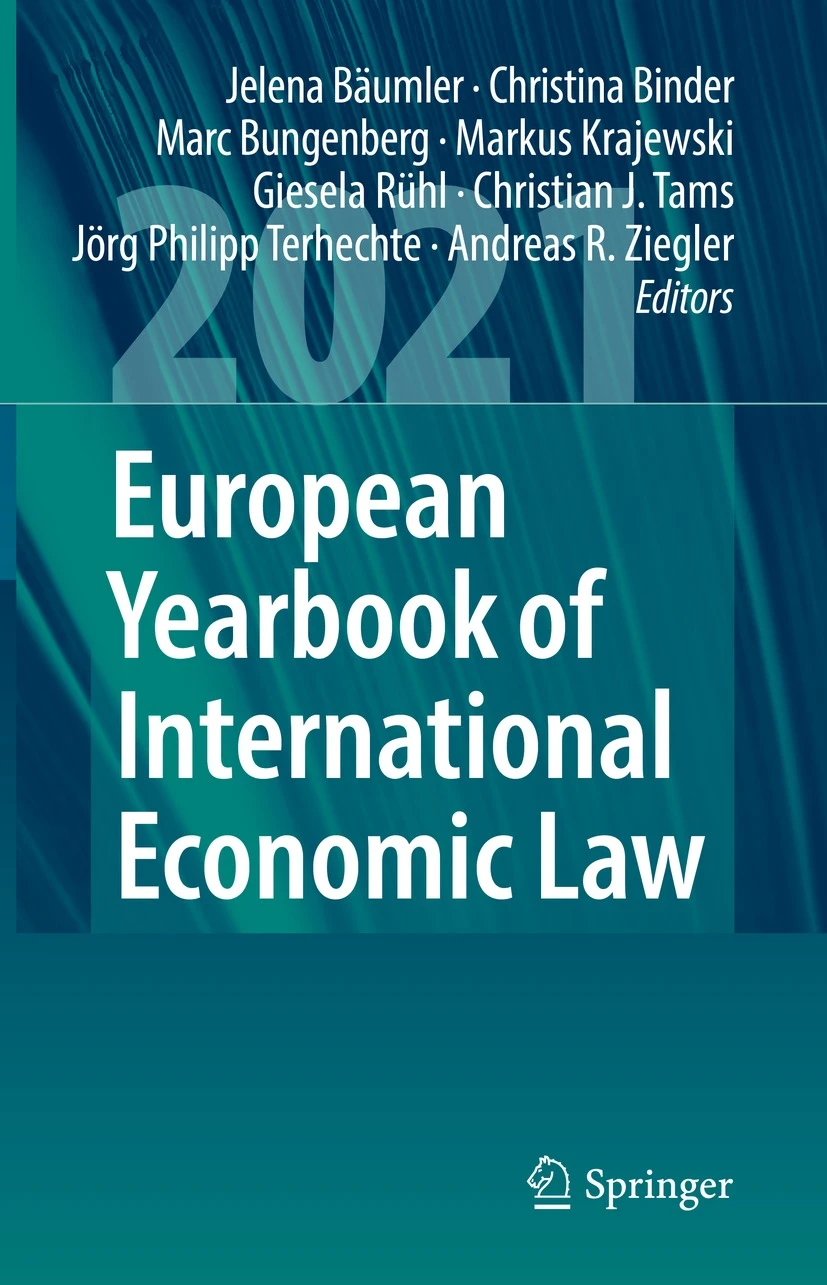 ISSN: 2364-8392
Latest Release: September 05, 2022
Publisher: Springer-Verlag
Country of Publication: Germany
Format: Annual, Hardcover
Price: POA

Subscription Type: Pay-as-you-go
Despatched in 11 to 13 days.
The European Yearbook of International Economic Law (EYIEL) is a Springer-publication in the field of International Economic Law (IEL), a field increasingly emancipating itself from Public International Law scholarship and evolving into a fully-fledged academic discipline in its own right. With the yearbook, editors and publisher make a significant contribution to the development of this "new" discipline and provide an international source of reference of the highest possible quality.
The EYIEL covers all areas of IEL, in particular WTO Law, External Trade Law of major trading countries, important Regional Economic Integration agreements, International Competition Law, International Investment Regulation, International Monetary Law, International Intellectual Property Protection and International Tax Law. The yearbook consists of four major parts: (1) Part one brings together topical articles dealing with current legal problems in the different areas of IEL as described above, (2) part two provides analytical reports on the development of regional economic integration around the globe, (3) part three covers the developments inside the major international institutions engaged with IEL (WTO, IMF, Worldbank, G8 etc.), and (4) part four contains book reviews and documentation.
EYIEL publishes articles following a substantive review by the editors and external experts as appropriate.
The editors have published extensively in the field of IEL and European Law alike. They are supported by an international Advisory Board consisting of established scholars of the highest reputation.