Artificial Intelligence: The Practical Legal Issues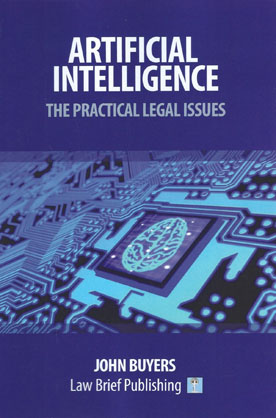 ISBN13: 9781911035824
Published: July 2018
Publisher: Law Brief Publishing
Country of Publication: UK
Format: Paperback
Price: £29.99

Artificial Intelligence is a rapidly evolving technology which is surrounded by hype, misinformation and hysteria, with very little cogent or helpful written to aid the practitioners.
If you are lost and need clear direction, Artificial Intelligence: The Practical Legal Issues will guide you through the implications and structure of existing AI technologies and provide a practical and easily digestible path to the real issues that you need to consider as a legal practitioner.
The book provides a grounding of what differentiates artificially intelligent systems from traditional technology and explains the differences between AI, Machine Learning and Deep Learning as well as other AI concepts such as neural networks. Understanding what AI systems can and cannot do is also essential to developing a clear legal awareness of the technology.
From these introductory foundations, you'll learn how the deployment of AI technology creates issues and risks that need to be considered carefully and that permeate across causation, intellectual property ownership, confidentiality and data protection, recruitment and even criminal law.
In each case the author will suggest practical approaches to solving and mitigating such risks and will show how current liability frameworks need to be adapted to accommodate these risks.