Security and Human Rights 2nd ed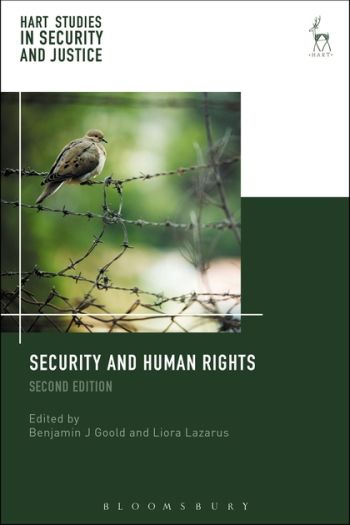 ISBN13: 9781849467308
Published: August 2019
Publisher: Hart Publishing
Country of Publication: UK
Format: Paperback
Price: £40.00

This is the second edition of the acclaimed Security and Human Rights, published in 2007. The task of reconciling issues of security with a respect for fundamental human rights has become one of the key challenges facing governments throughout the world. The first edition broke the disciplinary confines in which security was often analysed.
The second edition will continue in this tradition, producing a collection of essays from leading academics and practitioners in the fields of criminal justice, public law, international law, international relations, social theory and legal philosophy, offering a genuinely multidisciplinary perspective on the relationship between security and human rights. In addition to exploring how the demands of security might be reconciled with the desire to protect established rights, Security and Human Rights offers a fresh perspective on the broader legal and political challenges that lie ahead as states attempt to control crime, prevent terrorism and protect their citizens.
The volume is fully updated to meet the most pressing questions facing security and human rights in the 21st century, and will be essential reading for all who are working in the area.