Eversheds Sutherland: The Employment Practitioner's Guide to Financial Institutions: Key Aspects of the Regulatory Framework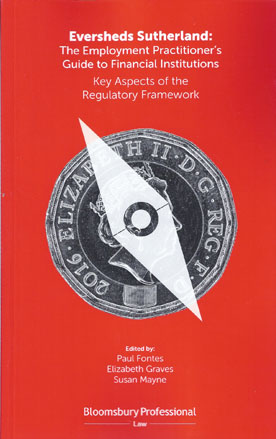 ISBN13: 9781526504203
Published: February 2019
Publisher: Bloomsbury Professional
Country of Publication: UK
Format: Paperback
Price: £95.00

The financial crisis both in the US and UK led to concerns that individual accountability of senior managers in the banking sector had to be strengthened and risk and reward aligned more closely.
Sweeping amendments were made to legislation, with new regimes introduced to improve accountability and greater powers bestowed upon regulators. The landscape has changed significantly with onerous rules faced by employers from recruitment to departure and beyond.
Eversheds Sutherland: The Employment Practitioner's Guide to Financial Institutions: Key Aspects of the Regulatory Framework covers the full roll-out of the Senior Managers and Certification Regime to all financial services firms in 2018. The complexity of the rules and the difficulty for practitioners in finding resources to help them understand the new regime has led to much confusion and uncertainty.
This book provides an invaluable guide to the new regime with practical analysis of the issues raised and how the changes should be implemented.