Reforming Civil Procedure: The Hardest Path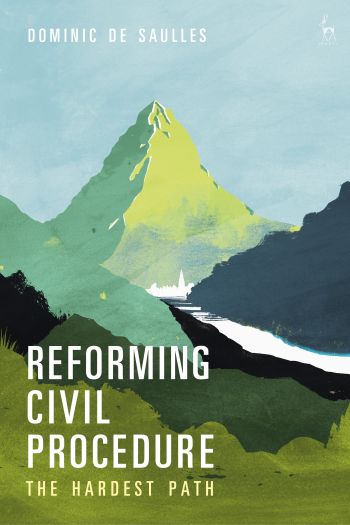 ISBN13: 9781509925902
Published: May 2019
Publisher: Hart Publishing
Country of Publication: UK
Format: Hardback
Price: £55.00

Drawing on political, social and economic theory, this book focuses on the English civil justice system, looking at its history and its processes. It considers its objectives and how it operates for and against particular societal groups, and what ideas and behaviours impact it.
The reform of civil procedure has been beset with difficulties. Some are caused by questions of culture and mind-sets resistant to the changes, some by a confusion and conflict of values, some by overambitious reform efforts, some by a failure to follow through on purpose clauses, and some by swinging from laxity to rigidity with insufficient analysis.
This book makes a strong contribution to the field by synthesising the work of English writers with different views, extending the work in England on the role of philosophy, values, process, and culture in litigation and engaging extensively with American writers who have not previously been the subject of much attention in English civil procedural studies.