Court One: The Old Bailey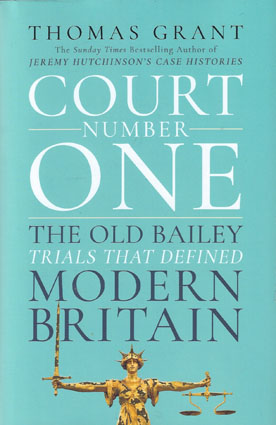 ISBN13: 9781473651616
To be Published: May 2019
Publisher: John Murray
Country of Publication: UK
Format: Hardback
Price: £25.00

The Old Bailey became the Central Criminal Court in 1834 but continued to be known popularly as the Old Bailey.
Among those tried there were William Penn, Titus Oates, Daniel Defoe, Lord George Gordon, Oscar Wilde, Dr.Crippen, J. R. Christie, Peter Sutcliff, William Joyce (Lord Haw-Haw) and many others. Under the Central Criminal Court Act of 1856, the court could also hear cases outside its ordinary jurisdiction to ensure a fair trial where local prejudice existed or where, due to its frequent sessions, it could offer an early trial and so avoid the delay in waiting for the next assizes.
When crown courts replaced assize courts in 1971 the title Central Criminal Court was retained for the crown court sitting in London.
Thomas Grants new book examines some of the notorious cases held at the Bailey and the extraordinary people involved. A future bestseller to be sure.