The Essential Guide to the Use of Land and Buildings under the Planning Acts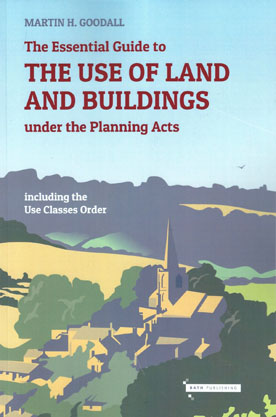 ISBN13: 9780993583650
Published: November 2017
Publisher: Bath Publishing
Country of Publication: UK
Format: Paperback
Price: £50.00

The Essential Guide to the Use of Land and Buildings under the Planning Acts is the definitive handbook that explains the legal rules governing the use of land and buildings as well as material changes of use.
The text first sets out the rules that apply to the use of land generally and to material changes of use. It then explains the provisions of the Use Classes Order in detail. Chapters are also included on Permitted Changes of Use, Unlawful Uses and Lawful Use Certificates, including how to apply for a certificate as well as the procedure for appealing against the refusal of an LUC application.
The book, written by renowned planning law author and blogger Martin Goodall, brings all this together in a convenient and accessible work of reference that will prove invaluable for all planning and property professionals.