Marine Insurance: An Essential Guide to Liability, Insurance, Law, the Market and Claims in the Maritime Industry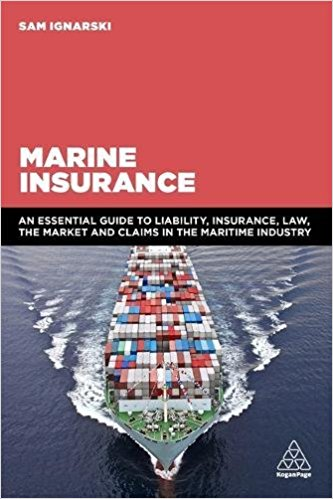 ISBN13: 9780749482633
To be Published: October 2018
Publisher: Kogan Page Ltd
Country of Publication: UK
Format: Paperback
Price: £44.99

Marine Insurance covers the loss or damage of ships, cargo, terminals, and any transport or cargo by which property is transferred, acquired, or held between the points of origin and final destination.
Cover provided includes hull insurance, war risk insurance, loss of profit/freight insurance, detention insurance, strike insurance or uninsured legal expenses (defence) cover.
Marine Insurance will equip you with the knowledge to better understand the way marine insurance markets function and the terms of the standard covers available. Essential for both suppliers and specialist buyers of marine insurance, this is an indispensable guide.
The author Sam Ignarzi looks at types of insurance covers; P&I insurance; cargo insurance; hull insurance; strikes, riots and political risks; war risks; reinsurance; claims handling, uncertainties, market trends and future directions. Each chapter includes real-life case studies to illustrate different issues that arise with marine insurance. There are also sample terms of agreement, showing best practice.
Looks at all the different roles within the marine insurance market, such as buyers, brokers, insurers and reinsurers
Gives guidance on advising clients and underwriters on points of principle and policy wordings
Includes fascinating case studies of real-life situations involving cargo, P&I and hull insurance
Provides online resources of sample terms of agreement illustrating best practice