Blackstone's Custody Officer's Manual 4th ed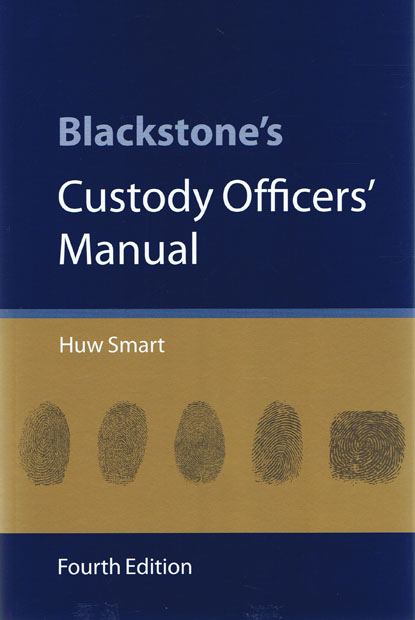 ISBN13: 9780199595204
Published: February 2011
Publisher: Oxford University Press
Country of Publication: UK
Format: Paperback
Price: Out of print

The fourth edition of Blackstone's Custody Officer's Manual is an essential reference and training resource for all custody officers and trainers.
All relevant legislation is presented in a clear and concise manner, together with analysis and explanation of the areas of the Codes of Practice that are most commonly misunderstood, to offer a comprehensive treatment of all elements of the custody officer's role.
Professionals involved in the criminal justice system will be acutely aware of the ever-changing legislation that governs the reception, treatment and welfare of people detained at police stations. This book interprets the Police and Criminal Evidence Act 1984 and accompanying Codes of Practice, and also covers detainees' entitlements, reviews and relevant times, identification and samples, as well as the extension of detention in terrorist cases.
The fourth edition contains revised material on charging suspects, safer detention, and IPCC statistics and deaths in custody, and is fully updated to cover all recent legislation, including the Counter Terrorism Act 2008 and the 2010 updates to the PACE Codes of Practice. Presented as a step by step guide to all stages of the custody procedure, Blackstone's Custody Officer's Manual highlights common problem areas and offers practical guidance using real life examples, flowcharts, and summary sections.